Easy to use

No installation required

Free trial

One-year unlimited trial

Integrated

Connected with ascTimetables

Saves time

Focus on teaching

Powerful & modern

Wide range of features

The electronic class register passed the inspection with flying colours. I downloaded it into a pdf file to make it easier for the inspectors, so the Trenčín Region Schools Inspectorate fully accepts it. I am looking forward to using it.

Anna Chlupíková
ZŠ Nováky
Slovakia

We are extremely pleased with the aSc program. It is user-friendly and very reliable. You do not need to be a computer whizz-kid to use it.

Peter Lechner
NMS Mayrhofen
Austria

See more testimonials...
Easier than you think
A clearly arranged environment for teachers to enter lesson topic, class attendance and even homework if they want. Provides the school management team with an instant overview of what is going on within the school. No more totting up absences, recording excused absences or hunting for the class register. All the data only needs to be entered once.
Powerful tool
The electronic class register is connected with ascTimeTables, ascSubstitutions, annual teaching plans, marks, excuse notes. It gives you access today to everything schools are going to need tomorrow.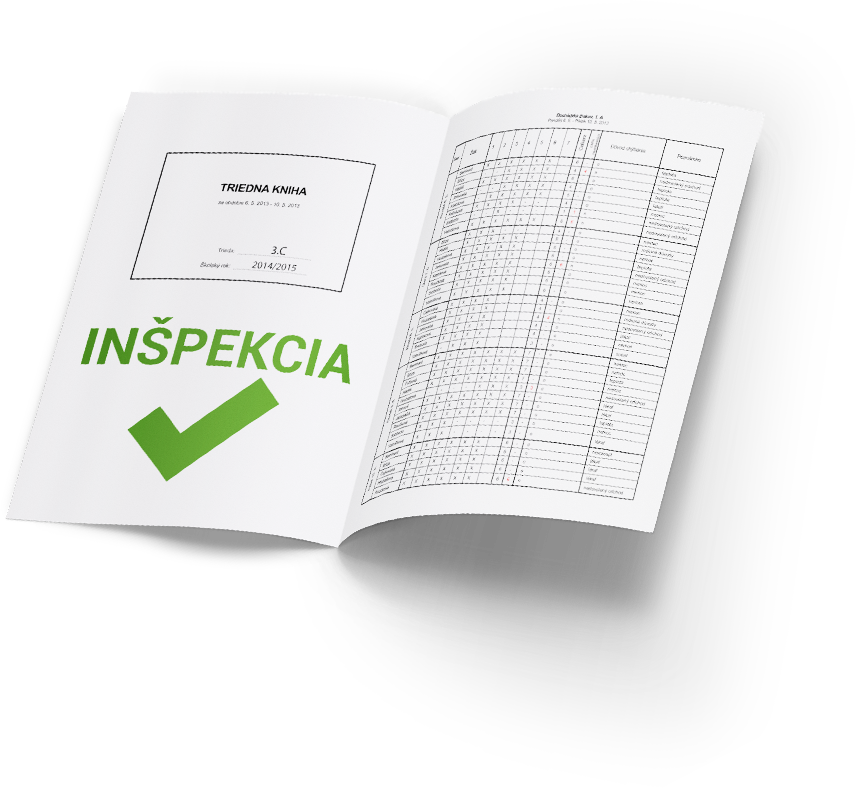 Reports and inspections
You can export completed the class register to PDF format at any time and save it on CD. You can also print it out in the same format as an old-style class register of course, and then sign it off, but there is no need. Schools are entitled to keep electronic records by law. School inspectors have stopped insisting on a paper class register at schools that now use electronic class registers.
Why it makes sense
You can print out everything you enter and end up with exactly the same sort of class register as before and the schools inspectors will commend you. But if you use an electronic class register, you will be compiling something that is much more use than a dusty old ledger destined for a basement archive. Parents will instantly be able to see what you enter, on the internet or on their mobile, from marks and lesson topic to attendance. Even star pupils can run into problems from time to time, but those problems can be easily sorted out if nipped in the bud. Using an electronic class register is not about \"being modern\", but about making sure that teachers spend their time doing what they do best and what they should be focusing on: teaching children.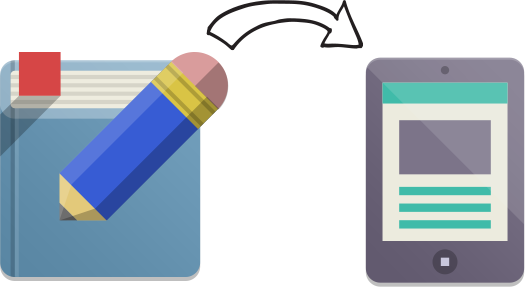 No need to fear the switch
We understand that the switch to an electronic class register is a major decision. Because of that we have paid special attention to ensuring that the switch is simple and smooth. We will set up the electronic class register for you so that you can try it out at the same time as other teachers. This will allow you to gradually get used to the various features. Then you can make the full switch from the start of the next month, or the start of the next school year.
Mobile version
You can also enter lesson topic, absences and attendance in a mobile application. You don\'t have to have Internet/WiFi in the classroom – the data gets sent off as soon as you next connect to WiFi.
Features:
Entering lesson topic
The electronic class register is intelligent and accurately pre-selects the date, class and subject.
Teaching plans
One of the most popular features is administration of annual teaching plans, which provide teachers with an overview of what they have taught and what they still need to get through.
Monitoring completion
The electronic class register detects empty fields that need filling in and issues you with reminders.
Event management and the school calendar
Holidays, grades, staff meetings, class outings and events... Integrated planning possibilities with an intelligent notification system.
Attendance and excuse notes
Teachers and school management teams are delighted with the way pupils\' total lessons excused/not excused can be calculated and summarised automatically.
Reports for the school inspectors and archiving purposes
Class register, lesson topics, attendance... Printed out on paper or simple electronic archiving. All in accordance with the latest legislation.
Substitution Online
Manage substituting online - from school or from home.
Exporting data
You can simply download the data for the entire school year onto your computer.
Manual corrections
Pre-filled data from aSc TimeTables/aSc Substitutions is easy to correct. Teachers have data fully under their control.
Mobile application
The electronic class register can be used on tablets and smartphones. The application also works offline - secure, reliable synchronisation starts when you connect to the internet. Further details.
Integrated system
Connection of data from aSc TimeTables, aSc Substitutions and the school\'s EduPage website. Teachers and parents have one individual password for all operations. (Import from FET, Gp-Untis and other systems)
Only
79

$ a year for the entire school

Try out the electronic class register at your school for a year for free.
The electronic class register is also part of the ascTimetables™ yearly maintenance.
How to start
We would be delighted to assist you. All you need to do is fill in the form on the right and send us your school\'s contact information.